Today in Westminster, an unprecedented coalition of British parliamentarians wrote to the U.K. Foreign Secretary Dominic Raab, urging him to use the forthcoming G7 Summit in Cornwall to work with the United States "in establishing an International Fund for Israeli-Palestinian Peace."
The letter cites the terrible recent violence as an "impetus for renewed international cooperation" toward this effort. "Brutal killings, lynching, the wanton torching of at least 112 homes and the looting of nearly 400 others, the vandalism of places of worship and the outright ferocity of uncontrolled riots has resulted in the worst violence since the catastrophic Second Intifada." These events are "indicative of a failure by the international community," but the G7 on June 11th is an opportunity for the U.K. to play "a decisive leadership role and commit to the International Fund for Israeli-Palestinian Peace." Such a multilateral and scaled approach can focus "not only preventing such intercommunal division but fundamentally strengthening civil society and the cause for peace."
The letter is signed by a broad cross-section of both the House of Commons and the House of Lords, mirroring the bipartisan support that this project has generated in the United States. Signatories include former Ministers, former leaders of parties, Chairs and Co-Chairs of important Parliamentary groups, as well as the former Head of the U.K. Diplomatic Service, and the former Speaker of the Northern Ireland Assembly.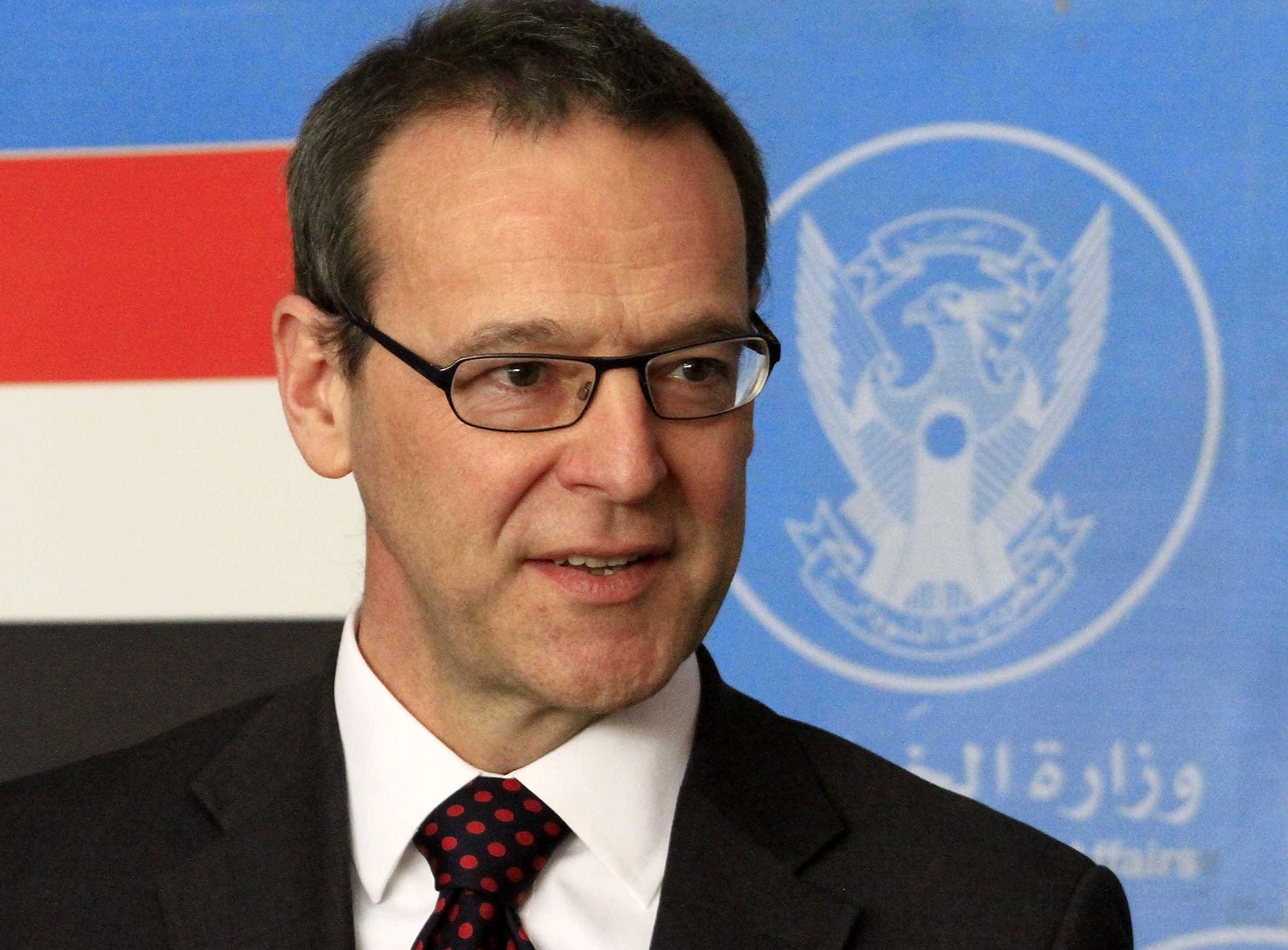 Lord McDonald, former head of the U.K. diplomatic service was among signatories of this important letter urging urgent action ahead of G7. 
As the G7 approaches, ALLMEP will continue to work with governments right around world to ensure that this rare moment of opportunity is not squandered, and that the United States and its allies can leverage the resources promised by the Nita M. Lowey Middle East Partnership for Peace Act toward the creation of an ambitious new multilateral strategy that can build the foundations required for real peace and equality.
Read the full text of the letter to the U.K. Foreign Secretary here